Guidelines
Competitions are open to anyone writing in English, except current Salem Academy & College employees and students.
All submissions must be previously unpublished.
Author's name and address must appear on a cover page only. If your name appears on your submission, it will be immediately disqualified. This is incredibly important in our CNF category: please carefully proofread your piece to ensure that your name does not appear in your submission.
Submit: a cover page with your name, address, telephone, email, genre, word count (for prose), and the title(s) of the work(s), and $15 contest fee.
You may enter the contest as often as you'd like, in as many categories as you'd like. Each submission requires the $15 contest fee, and should be submitted as a separate entry. In other words, do not send two or more entries in one envelope or as one document.
An "early bird" reduced entry fee of $10 for entries between 3-31 December 2019.
Submissions close 29 February 2020.
Winners announced: no later than 1 June 2020 on our webpage and Facebook page.
Submit via Snail Mail
For snail mail submissions, submit: a cover page, 3 (three) copies of your typed entry (poems, cnf, or fiction), check or money order made out to Salem College w/memo line: 2020 ILA. Send a SASE (Self-Addressed Stamped Envelope), and a SASP (Self-Addressed Stamped Postcard), if you'd like notification of winners and confirmation of submission received.
Send to:
Center for Women Writers
c/o ILA 2020
601 S. Church St
Salem College
Winston Salem, NC 27101
Submit Online Using Submittable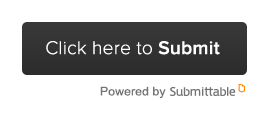 For further information, email: cww@salem.edu
Past Award Winners
Check out Past Results.